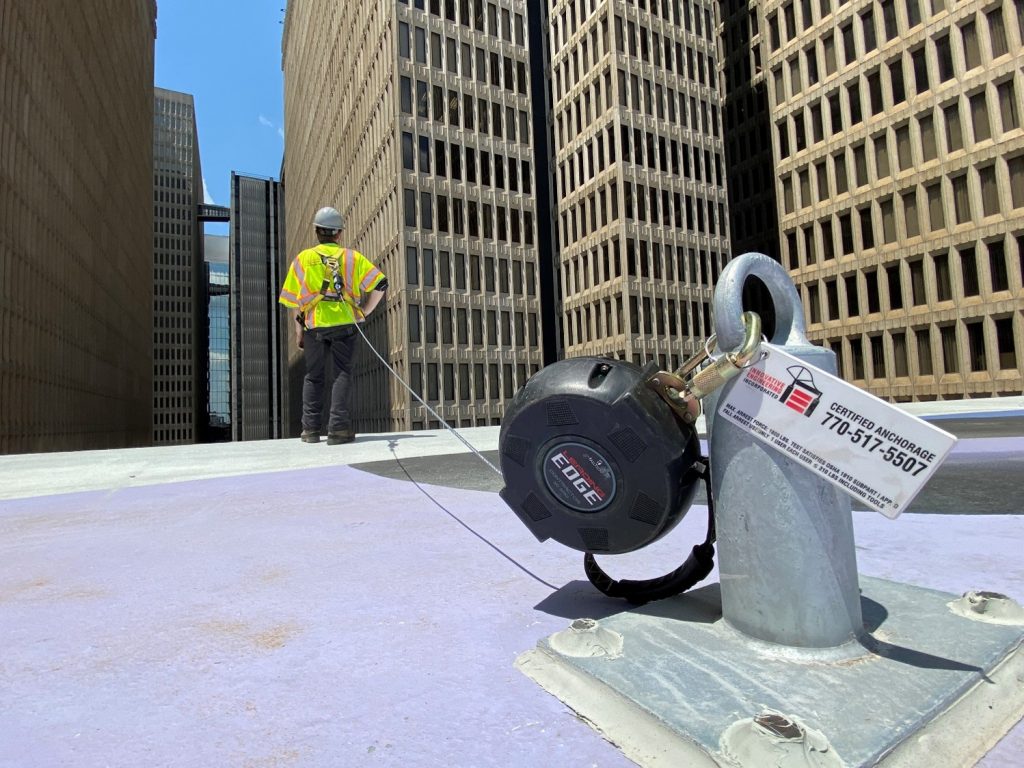 Falls are a hazard in many workplace environments. They can happen during walking, climbing a ladder, and unfortunately, due to the carelessness of workers.
How can you protect your workers?
Studies by the Bureau of Labor Statistics show there are more than 600 fatal falls annually. Regular fall protection training and enforcement of safety standards at your workplace are essential to keeping your workers safe and protecting you from potential litigation.
The most common industries that experience fall hazards are:
Building cleaning and maintenance
Transportation and material handling
Construction and demolition occupations
As an employer, you're obligated to be aware of hazards to your employees, to be aware of hazards to other employees, to disclose known hazards like asbestos, mold, or lead, and to have permanent fall protection and davits when necessary for workers.
With a Managed Fall Protection Program, you are committing to providing a safe work environment for all employees working at heights and exposed to fall hazards. Penalties for not following OSHA regulations can be severe, and employers who have never been inspected by OSHA can still be found liable in civil court if they fail to observe OSHA requirements.
Construction Fatal Four
Data from 2018 suggests that the top 4 fatalities reported on construction sites (excluding transportation) are:
Falls – falls from roofs, ladders, and scaffolding (most fatalities are the result of falls from between 11 feet and 20 feet)
Struck by object – flying objects from power tools, falling tools or material knocked off an unprotected edge, swinging radius of cranes, being rolled into or over by heavy equipment
Electrocutions – for electrical workers – electrical equipment and wiring; for non-electrical workers – contact with overhead power lines by heavy equipment
Caught in/between – caught in or compressed by equipment or objects, stuck, caught, or crushed in collapsing structures, equipment, or material
Need Help Establishing Crucial Fall Protection Standards at Your Organization?
We're a trusted resource of facility owners and managers of all sizes, including those with the nation's largest real estate portfolios. We strive to be a true partner to our clients, providing them with unbiased, independent assessments, and more importantly, sound solutions.
"Innovative Engineering Inc. (IEI) has been a trusted resource for our structural and parking garage repair and restoration needs for several years. I have personally worked with the firm as long ago as 2001. We have found IEI to be very responsive and easy to work with. Their work has been accurate, thorough, on time, and within budget. We look forward to continuing our relationship with them."  – Sarah Peek, Emory University Hospital Midtown
Contact us today for our expert advice and knowledge about fall protection, structure and façade inspection, roof inspection, anti-terrorism force protection, and more. Our experts are standing by to help you!