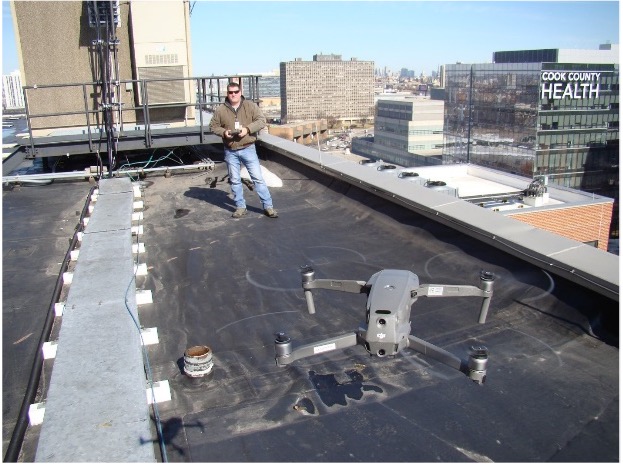 Many facilities often go year after year without a proper, comprehensive roof inspection. Managers may assume that the roof is sound and even ignore obvious issues, which will only become more and more severe.
Symptoms such as cracking, ponding water, and accumulated debris can indicate a significant problem. Regular, proper inspections of your roof can head off a more expensive repair in the future.
As we transition into springtime, there are many areas of your roof that may need attention after a long winter. For a full inspection, you should hire a professional. In the meantime, make it a point to give attention to these areas:
Check for dirt and debris on the roof and/or in drains and gutters.
Look for visible weather or impact damage.
Check for pooling water or ponding/water stains.
Check the flashing.
Pay extra attention to penetrations, skylights, and vents.
Look for vegetation growth on the roof.
Be on the lookout for mold or mildew growth.
There are many more potential signs of damage that could appear when you do a thorough roof inspection. Download our roof inspection checklist here!
Use the IEI Advantage to Protect Your Roof
We recommend a roof inspection twice a year – primarily right before and after winter. However, if your roof is subject to severe weather such as a hailstorm or hurricane, it may be prudent to schedule an inspection to assess potential damage.
Innovative Engineering Inc. conducts both thermal and hands-on inspection. They have certified remote pilots comply with FAA Part 107 Guidelines. They also hold a daylight operations waiver which allows them to fly at night, which is the best time to conduct thermal inspection.
The engineers at IEI have extensive experience with various roofing systems and corresponding methods of roof inspection. If you feel that it is time to address any problems (either potential or already confirmed) with the roof of your facility, give IEI a call today. Our engineers will be happy to provide you with a detailed report of any deficiencies that need to be addressed including budget estimates. Contact us today!