Atlanta
Louisville
Los Angeles
Seattle

Innovative Engineering Inc. (IEI) understands how busy facility managers and engineers are and their desire for turn-key services.  Yet at the same time, upper management may desire competitive prices for major projects. With this in mind, IEI has been providing turn-key services since its inception in 1995. We do so by combining prime designer and construction management expertise.
In addition to practicing engineering for over 30 years, prior to creating IEI, our founder Scott Weiland PE had a successful career in general contracting, construction and program management for one of the top 10 builders in the US. Today, IEI has completed turn-key projects for many building owners and managers including Fortune 500 companies.
By incorporating the construction management process, IEI is able to not only design the project but bring prequalified contractors to the table, solicit and normalize bids, and oversee construction on behalf of the owner. IEI has close relationships with some of the nations most respected contractors. As a result, IEI's construction budget estimates are routinely within 5% of actual.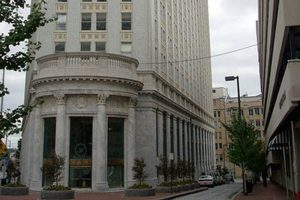 Atlanta, GA
Built in 1926, Hurt Plaza is on the National Register of Historic Places. IEI performed survey and document research to create a composite structural drawing of first elevated building level for condition survey. Conducted condition survey of exterior basement walls and sidewalk support structure. Performed a cursory structural analysis of exterior wall and sidewalk structure for existing conditions and the Atlanta Streetcar. Prepared condition assessment report with recommendations for remedial work and engineered shoring of sidewalk and basement wall to support Atlanta Streetcar surcharge loading.