Building Information Modeling
Atlanta
Louisville
Los Angeles
Seattle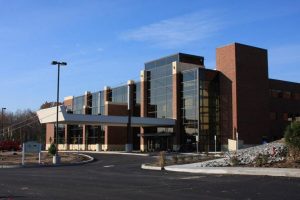 Dartmouth, MA
Structural peer review for the design of a new 126,700 SF three story steel framed commercial medical building consisting of women's center, pediatrics, internal medicine, orthopedics, rehabilitation center, diagnostic imaging, a laboratory, and walk-in urgent care center. The lateral system of the building was composed of steel concentrically braced frames and steel moment frames. Reviewed the structural system, foundations, and provided coordination of structural components, and performed calculations on behalf of the owner.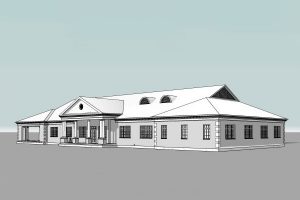 Fayetteville, NC
Structural design for a new 30,680 SF free standing Community Living Center (CLC) including three Homes which will house approximately 30 beds. The new structural steel framed buildings consist of a single story rectangular shaped main building with hip roofs on the Home buildings and a flat roof on the CLC. The roof will be designed for a future second floor. The buildings will be designed to meet all applicable codes stated in the SFO and will be designed as a Life Safety protected building as defined by the VA. Revit® Structure BIM software was utilized in the design of this project.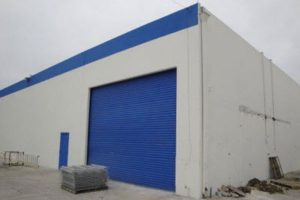 Huntington Beach, CA
Structural design for a 16,655 SF office and manufacturing area housed in an existing wood warehouse building in Huntington Beach, CA. The project included providing seismic design of structural and cold formed steel lateral systems and utilized RAM Structural System for the design of the lateral and gravity components of the building. All structural elements and connections were designed to meet the seismic requirements of the AISC Seismic Provisions and the California State Building Code.