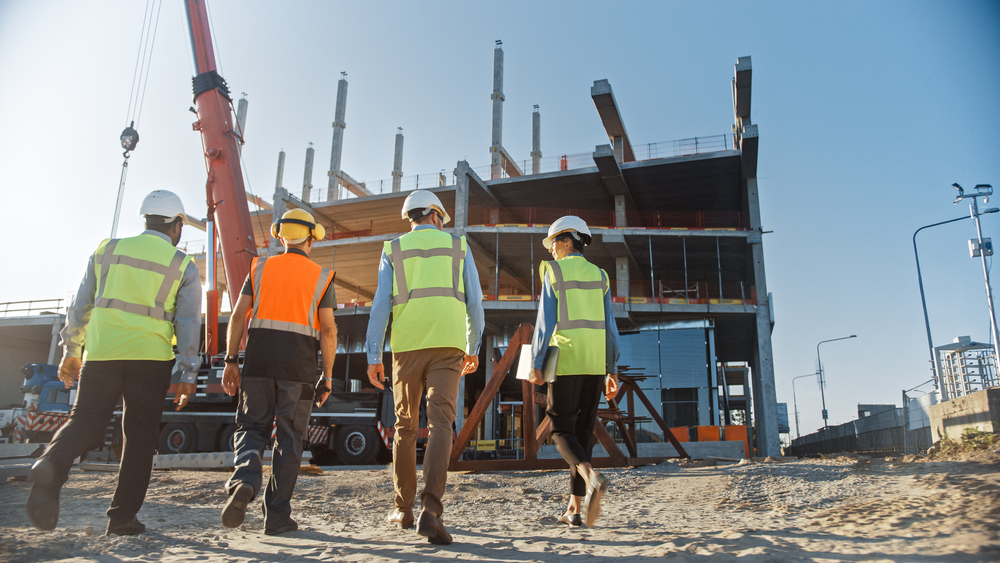 Commercial construction is a huge industry, and as the economy grows, commercial buildings are necessary for creating more space for more workers as population growth and business cycles also grow.
Commercial construction projects are all unique. Every business owner has a different vision of their design and the structure of their building depending on the end use. Depending on the size of the project, there are many roles that need to be done well to make sure a project is completed on time, on budget, and done well.
Types of Construction Projects
Small-scale: Small commercial construction projects often include rebranding, or the focus of updating the interior of the building, but not large structural changes.
Medium-scale: Medium-scale projects often are determined by an owner's desire to grow as their business grows. When they like the space they're in but need more room for more employees or more equipment, restructuring, expanding or redesigning for renovation is necessary.
Larger-scale: The largest projects are often "ground up", meaning these projects have no previous foundation or structure. These projects need to be managed professionally and with experience. High-rise buildings and warehouses fall into this category. Choosing the right architects, engineers and construction managers here is crucial to ensure attention to detail with budget, safety, local building codes, and labor.
Who Does What in Commercial Construction?
If you've ever seen a commercial construction site, you know there's a lot going on during all hours of the day. These projects often include more than one company working together to make sure all aspects are done with expertise.
Responsibilities in construction management include:
Cost management
Time management
Scheduling
Quality management
Safety Administration
Risk management
In the construction industry, communication is essential. A good commercial construction management firm ensures that delegated tasks are done correctly, on time, and on budget.
Advantages of Construction Management
Of the primary methods of construction management (design-bid-build, design-build, construction management), Construction Management (CM) typically involves the construction manager acting as an owners' representative while fulfilling the role of a general contractor.
The CM is reimbursed for their labor and expenses plus a fee, usually 1% of the cost of construction. The CM is able to take bids from pre-qualified subcontractors, normalize the bids, and make recommendations.
Once the project is bought out or concurrently with the buyout, the CM is managing the project much like a General Contractor (GC) would. The primary difference is there is no financial incentive to cut corners on an otherwise quality project.
If the engineers at IEI can show you the benefits of using the CM process on new or renovation projects, please don't hesitate to contact us!
How can IEI Help with Commercial Construction Management?
IEI routinely serves as the prime discipline and provides construction management services to projects as needed by the owner. Scheduling skills with Primavera and MS Project picked from the construction industry serves as the foundation for IEI's ability to deliver every project on time. Through scheduling and resource leveling, our structural engineering and construction management staff is able to meet all project schedules with the highest degree of care without stressing out and overworking the staff.
To talk more about a collaboration between owners, general contractors, and subcontractors, talk to one of our experts today. We want to help every aspect of your business and project be successful and keep to best practices. Fill out our contact form or call one of our offices today! For the headquarters in Atlanta, call 770-517-5507, and for our Seattle office, call 206-279-4360. We look forward to hearing from you!
"Innovative Engineering Inc. (IEI) has been a trusted resource for our structural and parking garage repair and restoration needs for several years. I have personally worked with the firm as long ago as 2001. We have found IEI to be very responsive and easy to work with. Their work has been accurate, thorough, on time, and within budget. We look forward to continuing our relationship with them." – Sarah Peek – Emory University Hospital Midtown