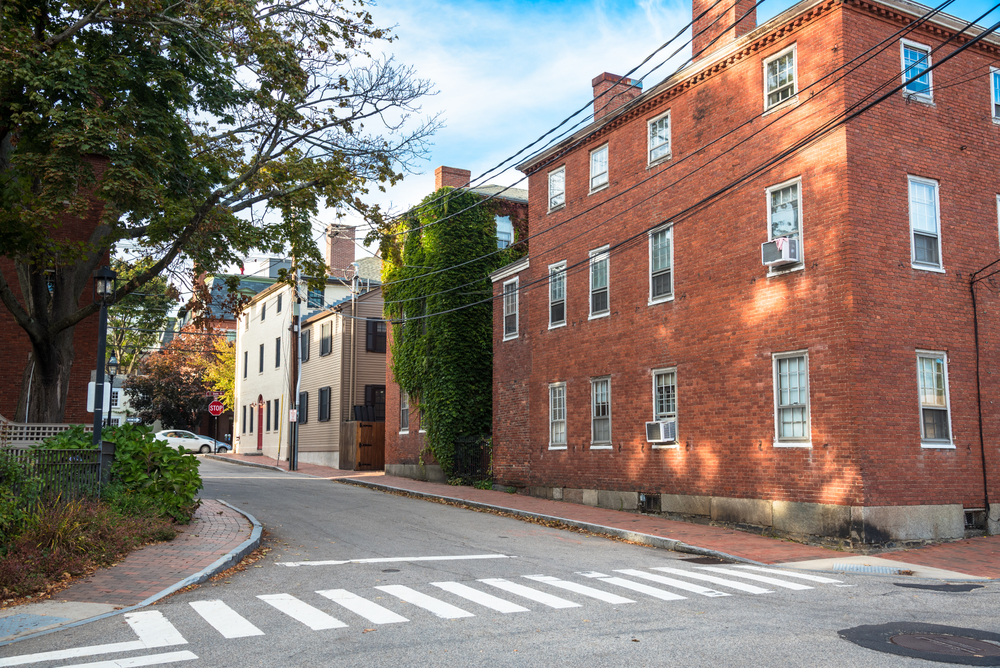 Do you own or manage a historic building? Are you concerned about the aging facade or overall structure of your building?
Many communities realize the value of historic and cultural character older buildings have to offer, and historic preservation plays a significant role in maintaining a city's culture.
Brickwork looks great when it's well-maintained, but if you've purchased a historic property, you know that the reality of the upkeep can be overwhelming. However, restoring old brick not only improves curb appeal, but it keeps your building in great condition and can help increase resale value.
According to the Georgia Trust for Historic Preservation, "working with a trained professional to determine the condition of your property will help you identify and prioritize the challenges and opportunities unique to your historic property… once you've determined the scope of your project, you'll need to find a contractor to help you complete the work."
Hiring the right historic restoration contractor is key, as the preservation of historic properties can be complex. Issues they may run into include:
Lead and other hazardous building materials used before 1978
Non-standard building materials and methods
Building practices that no longer meet code
Addressing current ADA accessibility requirements
Aging and damaged structural elements
When restoring a historic property, do:
Make sure you've got the right tools. Complete all the planning before starting the job. This includes researching reputable contractors and restoration engineers that are familiar with the work of restoring a historic property. Make sure they're licensed, and follow up with previous clients to get an overview of the work they did and if they were satisfied with the job.
Research what your brickwork is actually made of. Different brick structures require a different approach to restoration. Look up some of the history of your building and find out what it's made of. Your contractor can help you with this process.
During the preservation process:
DON'T sandblast. You may be tempted to try to clean up the masonry on your building yourself by sandblasting. While this technique may work for concrete, it can cause irreversible damage to brick.
DON'T use high-pressure spray. Similar to sandblasting, high-pressure sprayers can cause damage to your masonry. They can also push cleaning chemicals so far into the brick that they can't be rinsed out, which can cause damage over time.
DON'T use a contractor that isn't familiar with historic preservation. Commercial and residential contractors do great work, but most remodeling contractors are not trained or experienced in dealing with preserving historic properties. Make sure the company you hire is vetted by local organizations that work to preserve the value of historic buildings and their relevance to modern life.
How Can Innovative Engineering Help with Historic Restoration?
With age, the façade of your building may experience degradation due to normal wear and tear and chemical exposure. Moisture, either penetrating the exterior or escaping the interior of a building, can cause rust and deteriorate supports. Water vapor pressure trapped within the veneer along with freeze/thaw action can result in cracks and spalls. Building movement in the form of shortening, caused by creep and shrinkage, and foundation settlement can cause cracks, spalls and buckling of the façade. Differential expansion and contraction, caused by temperature and moisture changes, can also lead to similar failures. As one can imagine, northern climates experience more severe façade degradation compared to southern climates due to the colder temperatures, significant snowfall, extended periods of below freezing temperatures, and larger seasonal temperature changes.
Thirty or more years ago, not much was known about the effects of moisture changes and building movements on facades. Consequently, buildings constructed in this era lack modern detailing, including expansion and contraction joints and flexible connections, which address these effects. Even today, in an effort for each building to have its own distinct appearance, facades are often made up of untested unique combination of materials and support conditions which lead to early failures.
Learn about the IEI Advantage Today!
IEI's expertise is trusted by owners and property managers of all sizes, including some of the nation's largest property portfolios. In addition to answering the request for advice, consulting, and peer reviews, IEI is sought after for their expertise in the form of educational speaking events for national organizations as well as articles in major national publications.
Contact us today to get a quote and see how we can help you keep the historic value of your building alive.