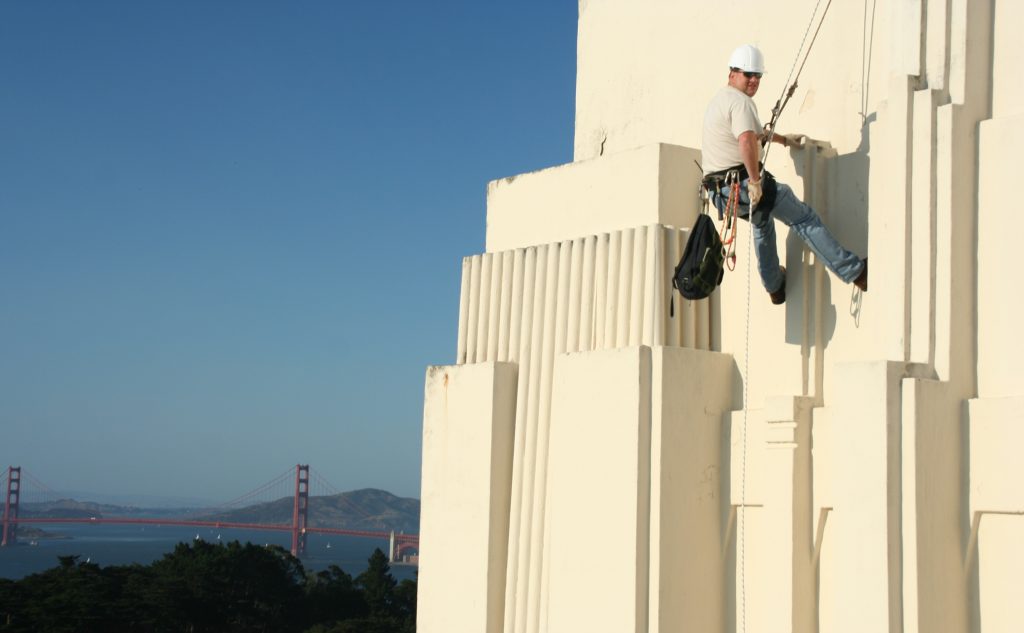 How important is routine façade inspection?
During hurricane, tornado, and severe thunderstorm season across the United States, we're reminded how important it is to anticipate façade failures before they happen.
During Hurricane Irma in 2018, façade failures caused street closures in Atlanta despite the storm being downgraded to a tropical depression. Even though wind speeds were relatively low for a tropical storm (40mph or lower) and building facades are required by local ordinances to be designed for a minimum wind speed of 90mph, many buildings still suffered damage.
Am I Required to perform a facade inspection?
Unlike 12 other major metropolitan areas, Atlanta has no façade ordinance law requiring periodic inspections to help ensure public safety from falling building façades. For these other cities, it unfortunately took an injury or death to encourage enactment of a façade inspection ordinance.
The lack of an ordinance, however, does not relieve building managers and owners from liability. The International Property Maintenance Code Section 304.1 requires "The exterior of a structure shall be maintained in good repair, structurally sound and sanitary so as not to pose a threat to the public health, safety or welfare."
Why Façades Fail
A building's façade serves three roles:
Structural resistance to wind, seismic, and gravity loads.
Environmental protection from the elements, including moisture and temperature.
Architectural appearance and aesthetics.
The façade is exposed directly to the elements including extreme temperature swings, rain, snow, ice, wind, carbon monoxide and, in some areas, acid rain. The temperature swings cause differential expansion and contraction of façade materials. Moisture intrusion causes rusting of façade supports and internal reinforcing, and expansion and contraction of masonry and concrete façades.
Façade Inspection Standards
Façade inspection is as much art as it is science. According to ASTM E2270, Standard Practice for Periodic Inspection of Building Façades for Unsafe Conditions, inspections are to be conducted under the direct supervision of a qualified professional such as a registered architect or engineer. More importantly, inspectors should be familiar with how building façades are designed and constructed and how façade materials interact with one another subject to the elements.
What Should I Expect from a Façade Inspection?
The façade inspection begins with a kick-off meeting that includes the building user and maintenance personnel to obtain historical building information regarding the building envelope including re-roofing, previous repairs, additions and known deficient conditions.
Based on availability, existing documents will be collected and reviewed – plans, elevations, wall sections, specifications, and shop drawings for the original construction as well as any additions or modifications affecting the building envelope and previous inspection reports.
Plans and elevations are reproduced to aid in the inspection and reporting process. When previous façade inspection reports exist, study of them can identify areas where damage, both visible and concealed, may be likely as well assist in prioritizing inspection areas.
Utilize the IEI Advantage for Your Facade Inspection!
Did you know that a structured self-inspection of your building can prevent problems before they start and before anyone gets hurt? What may appear as an insignificant defect can turn into a big problem if ignored.
IEI's state-of-the-art techniques provide a very thorough condition assessment and facade inspection. The time to know the true extent of any deficiencies is now, not after closure of downtown streets or worse, personal injury, death, and/or property damage occurs. Contact us today!