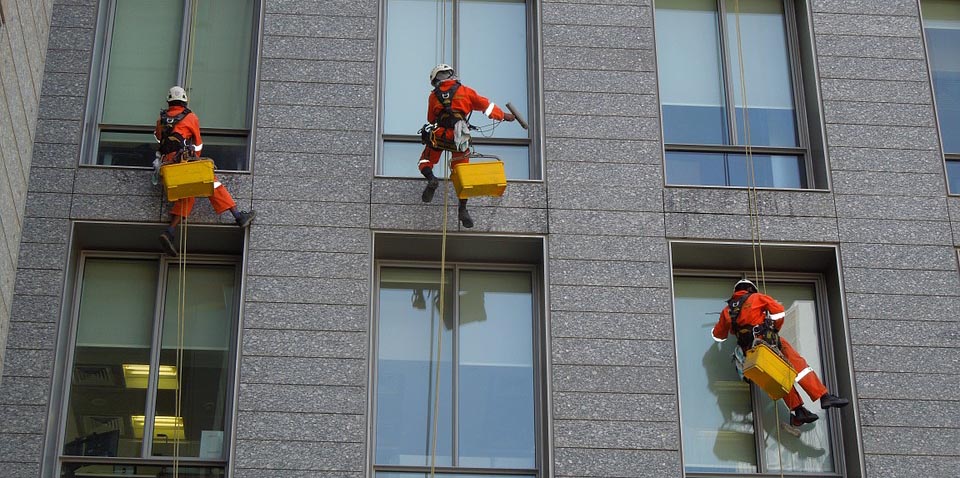 Keeping employees safe by complying with OSHA's fall protection requirements is a priority for building owners and property managers. The new OSHA rule, which was published on November 17th, 2016, sets new provisions for work performed at heights. These new provisions may leave owners and managers wondering what has changed and what their timeline is on compliance. This article can help untangle the web of new rules and the various effective dates for the differing walking-working surfaces.
---
Why The Changes? Why Now?
OSHA has been working to revise and update the existing walking-working surface standards since 1973. Since then, OSHA has been collecting and examining data pertaining to the dangers presented by walking-working surface workers, with their intention of finding ways to eliminate said hazards.
The Bureau of Labor Statistics data shows that falls from heights are among the leading cause of serious work-related injuries and deaths.
OSHA estimates that approximately 202,066 serious injuries and 345 fatalities occur annually among general industry workers directly affected by the final standard (OSHA Fact Sheet). Falls are the leading cause of occupational injuries and deaths and an average of 13 workers die on the job each day in the US and the majority are from injuries sustained from falls (OSHA Fact Sheet). The final rule on walking-working surfaces and personal fall protection systems better protects workers from these hazards by updating and clarifying these standards, including training and the addition of inspection requirements.
Not only is OSHA looking to significantly reduce falls that exceed four feet but also to better align the general industry requirements with construction requirements. In some cases, the general industry requirements were dated 1971. The previous regulations were harsh and ambiguous, so OSHA wants to allow flexibility in compliance with the new standard. The full impact of how OSHA will interpret and apply the new standard is not yet clear. There are a variety of updates and additions as well as differing effective dates. Using a competent or qualified person in fall protection can help to make sure you are compliant.
---
The New Rules
OSHA's final ruling covers all general industry walking-working surfaces, including floors, ladders, stairways, runways, dockboards, roofs, scaffolding and walkways. This update pertains to part 1910, subpart D of OSHA's general industry walking-working surfaces standard.
The final rule is meant to give employers, which may include building owners/property managers,  greater flexibility to prevent and eliminate walking-working surface hazards. One example is that the new provision no longer has guardrails as the only mandated fall protection solution. The provision now gives various methods that employers may utilize to be compliant with the new rules. The changes affect various sections in subpart D.
The sections that include changes and updates are as follows: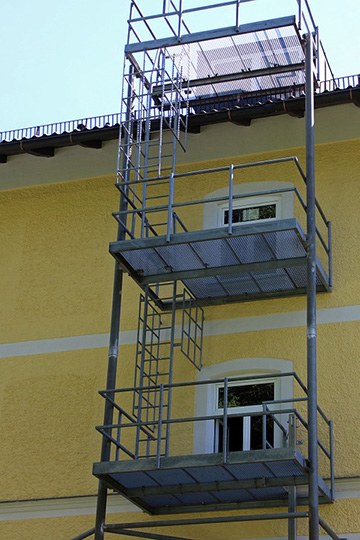 1910.21 Scope and Definitions
1910.22 General Requirements
1910.23 Ladders
1910.24 Step Bolts and Manhole Steps
1910.25 Stairways
1910.26 Dockboards
1910.27 Scaffold and Rope Descent Systems
1910.28 Duty to Have Fall Protection and Falling Object Protection
1910.29 Fall Protection Systems and Falling Object Protection – Criteria and Practices
1910.30 Training Requirements
1910.140 Personal Fall Protection Systems
The new standards cover an extensive amount of material. This article only covers a few important changes. The new walking-working surface standard separates low-slope roofs into three zones. The definition of a low-slope roof is any roof that has a slope of less than 4 inches of fall over 12 horizontal inches. OSHA provides different fall protection options based upon the distance that the work is being performed from the edge of a roof.
The first zone is for work being performed more than 15 feet from the edge:
Employer needs to provide full fall protection or a warning line no less than 15 feet from the edge.
No fall protection is required for infrequent and temporary work, if the workers are prohibited from the 15-foot perimeter.
The second zone is for work being performed between 6 feet and 15 feet from the edge:
Employers must provide full fall protection for routine or long-term work.
For temporary and infrequent work, employer can either provide full fall protection or provide a warning line system.
The third zone is for work performed less than 6 feet from the edge:
Full fall protection is needed.
There are very narrow exceptions for pre- and post- work inspections.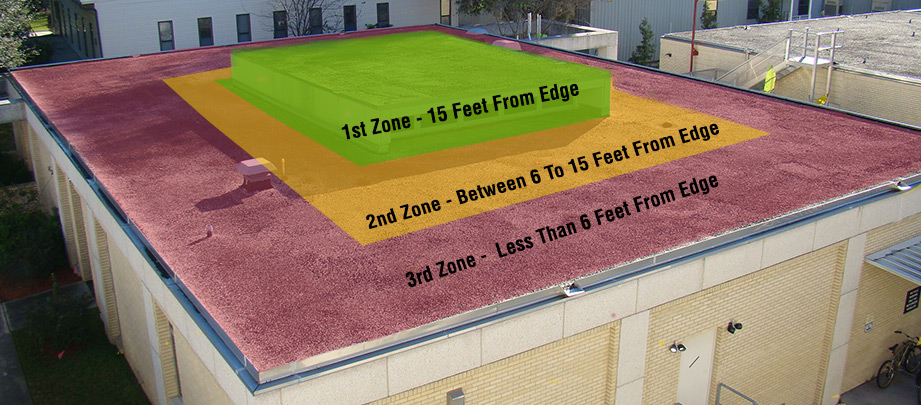 Full fall protection is defined as any equipment, device, or system that prevents a worker from falling from an elevation or mitigates the effects of such a fall. This includes harness and lanyard anchored into dedicated roof anchors and guard rail.
The new standard also sets more stringent standards for Rope Descent Systems (RDS). A RDS is different from Industrial Rope Access (IRA). The RDS is defined as a suspension system that allows a worker to descend in a controlled manner and, as needed, stop at any point during the descent to perform work. An IRA is described as a form of work positioning, which applies practical rope work to allow workers to access difficult-to-reach locations without the use of scaffolding, cradles, or an aerial work platform.
Rope access technicians descend, ascend, and traverse ropes for access and work while suspended by their harness. IRA technicians receive extensive training.
The RDS system is now largely prohibited more than 300 feet above the ground. All RDS components must be able to handle a load of 5,000 lbs. and additional usage and training requirements are now enforced.
The RDS must also have a designated anchorage that is inspected annually and certified every 10 years by a qualified person.
A qualified person can be defined in two ways. First, someone can be considered a qualified person by possession of a recognized degree, certificate, or professional standing. Someone can also be considered a qualified person if they have, by merit of extensive knowledge, training, or experience, successfully demonstrated the ability to solve or resolve problems related to the subject, the work, or the project.
IRA Technicians are exempt from the OSHA designated anchor standard and 300 foot limit.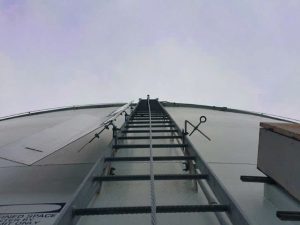 ---
Key Implementation Dates
November 18th, 2016
 OSHA publishes 1910 Subpart D in the Federal Register. The new standard is 513 pages.
January 17th, 2017
Most of the new rules become effective on this date. However, some provisions have delayed effective dates.
May 17th, 2017
Employers must ensure exposed workers have fall hazard training.
November 20th, 2017
Permanent anchorages for Rope Descent Systems must be inspected and certified.
November 19th, 2018
New fixed ladders over 24 feet tall must have a personal fall arrest system or ladder safety system.
Any existing fixed ladders over 24 feet tall and fixed ladders on outdoor advertising structures that have a section replaced must have a personal fall arrest system or ladder safety system installed in that section.
Employers must ensure that existing fixed ladders over 24 feet tall, including fixed ladders on outdoor advertising structures, have a cage, well, personal fall arrest system, or ladder safety system.
November 18th, 2036
Employers must have cages and wells that are used as fall protection, replaced with a ladder safety system or personal fall arrest system on fixed ladders over 24 feet tall.
---
Compliance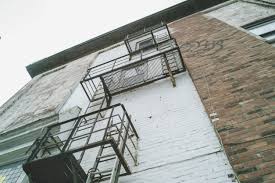 The employer, which may include the property owner and/or manager, will want to ensure compliance to the new OSHA standards. There are several things they need to ensure to meet those requirements. OSHA regulations specific to building owners requires them to have their designated anchorage for RDS inspected and certified for a 5,000 lb capacity, by a qualified person. The building owner/property manager will need to have the designated anchorage re-certified every 10 years and provide their contractors with documentation of the anchorage certification. OSHA expects employers to inspect the walking-working surface and provide working conditions that are safe from any known fall dangers. Utilization of the different types of fall protection systems such as guard rails to eliminate fall hazards or provide personal fall arrest systems will be necessary.
Employers need to train their workers on the use of any personal protective equipment (PPE) that they will use. The routine inspection and maintenance of equipment is expected by the employer.
The employer is expected to provide safe and appropriate means to access work areas, such as ladders or other manlifts. Any existing Façade access systems need to be inspected for compliance with the OSHA standard and tested by a qualified person where applicable to the new standard.
---
Conclusion
The safety of workers at heights is a serious issue that OSHA has published a serious provision for. Compliance with 1910 subpart D is essential not only for Building owners and managers to be compliant with a national code, but also to keep their workers as safe as they can from the hazards of falling. This can ensure a safe and productive work environment for everyone involved.
---
The IEI Structural Engineering Advantage
With respect to the new ruling from OSHA on 1910 Sub part D there is an array of new standards and effective dates to ensure compliance to these standards. There is a lot for a building owner, property manager, or employer to ensure is included in their workplace safety plan. From the inspection and testing of RDS components, to ensuring that you are providing the required fall protection for your routine rooftop and building envelope maintenance.
Innovative Engineering Inc. can help you navigate and address these requirements in the most efficient manner. Call or email us today.
Credit of Fall Arrest System photograph by Flexible Lifeline Systems.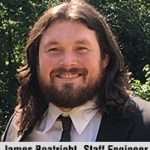 Attended the Virginia Military Institute where he graduated with a Bachelor of Science in Civil and Environmental Engineering. Working as a Structural Engineer for over four years, he has extensive experience in fall protection engineering.