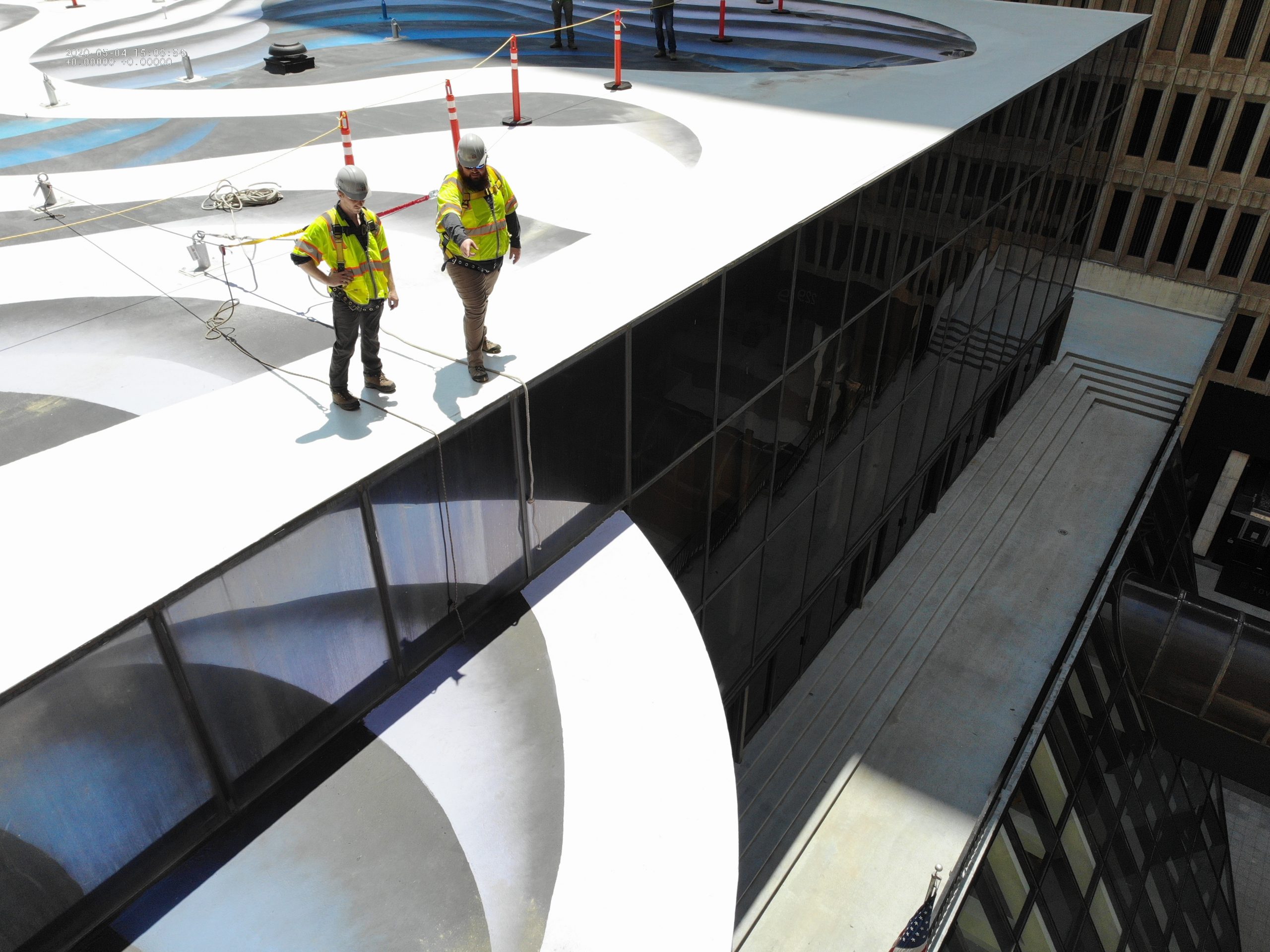 Ikon Building at Peachtree Center Roof Anchor Certification
IEI Fall Protection Engineers tested and certified 21 roof anchors mounted atop the Ikon building at Peachtree Center. The anchors were tested per:
OSHA 1910 Subpart I, Appendix D,b,2 which limits deflection to 0.04 inches at 2,250 lbs.
IBC 2018 1708 2.2, which states that maximum deflection found at ultimate test load must recover at least 75% after the load is removed. The max load is 3,100 lbs with a live load factor of 1.6 resulting in 4,960 lbs.
IEI generated a report detailing best practices for use, inspection, and certification of roof anchors. The report also included photos of the anchors and detailed results of each anchor tested, including  loading and deflection graphs. Passing anchors were adorned with certification tags with dates for next inspection and certification per OSHA guidelines.
Categories