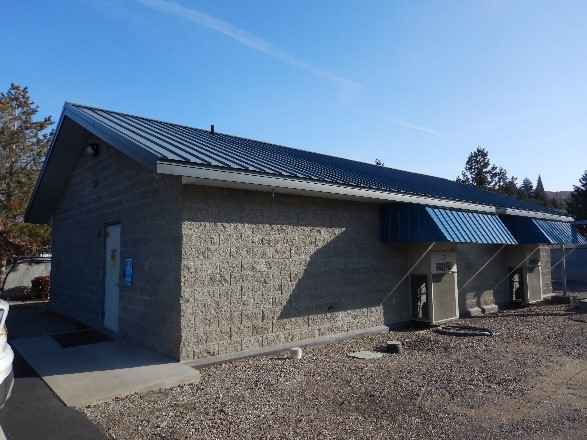 Charter NW Region Headend Building Inspections
Multiple Locations, CA, OR, WA
Innovative Engineering Inc. was retained by Enersys / Alpha Technologies to perform condition assessment surveys at eight (8) headend equipment buildings located in the states of Oregon, California, and Washington. The headend structures are owned by Charter Communications. The scope of the surveys included conducting visual observations of timber roof trusses throughout each building for failed members and connections, and other deficient conditions related to the structural system of the buildings. Assessment reports were prepared for each site to describe existing conditions and identify any deficient conditions observed related to the structural system of each building.
Project Details
The headend equipment buildings ranged in size from approximately 1,100 SF minimum to approximately 4,200 SF maximum. Typical construction generally consists of concrete masonry unit (CMU) structures that appears to be supported by a slabs on grade and conventional spread foundations. The roofs generally appear to consist of two layers of ½" plywood, one layer of roofing felt underlayment, and asphalt shingles. The roof structures are typically supported by dimensional lumber wood trusses at 2'-0" on center (OC). Deficiencies observed at these locations included tensile failures at truss plate connections, evidence of previous moisture intrusion, and partial truss plate backouts.
Locations Surveyed:
Coos Bay, OR
Crescent City, CA
Klamath Falls, OR
Walla Walla, WA
Sunnyside, WA
Ellensburg, WA
Wenatchee, WA
Colville, WA
Categories